About – Best Editing apps for iPhone USA UK | Video/Image Editing | BEST VIDEO MAKER
Video and photo editing is the skill of the modern world. In Circa 18th century, the ability to read, write, and interpret language was considered a skill. But in this modern world, when we are achieving almost 100% literacy, it's no more a skill to behold. We all had times when we were really confused about choosing an app for editing that okay-ish photo. And probably you are back in the same situation again. And that's the reason why I thought of bringing out an article that points to some of them out there.
Check out below for some fabulous editing apps that you can easily use without the pressure of thinking that you might be bad at it.
---
Here is the List of Dope Editing Apps For iPhone –
1. Photoshop Express For Photo Editing
Would getting a nearly 5-star on the Apple Store be enough to please your eyes?
Considered one of the best photo editing apps for iPhone, this app comes with in-app purchases too.
If you are those kinds of people who prefer to use the free version, don't worry, there's already enough in this app that can be used without payment.
We all have that one picture where everything looks perfect, dazzling attire, sweet smile, sky clear as a crystal, grass which cannot get greener but alas! You have your eyes closed!
But this time, no worries. Needn't take the pain of clicking another picture and posing perfectly, but this time your eyes are open.
Just use the eye correction feature of Photoshop Express Photo Editor. The app will automatically make your eyes open, perfectly such that your eyes will look neither too small nor too large.
Then comes the amazing filter library, which you can smartly use to filter your pictures flawlessly.
This app also offers an amazing feature to selectively edit and combine cool photos that you have on your mobile.
---
2. InShot Video Editing App
Ranked at the 12th position in the Apple store, this is an excellent app for some pro video editing.
Usually, video editing apps do not provide access to add stickers and texts to videos. Even if they allow, most of them don't look professional. But this one is surely an outlier.
Offering a wide range of video transitions helps to zoom in and out the parts of a video where you wish to emphasize.
Imagine you are taking a video of the interior of a bungalow. Before you post it on YouTube, you surely will add some audio to it.
Suppose, you are explaining how the color of the couch softly blends with the walls, you will surely want to focus on the couch and the wall more than anything else. This can be easily done using the InShot video editing app.
No wonder it's been rated 4.9!
---
3. Peachy Body Editor (Editing Apps For iPhone)
Ever heard of body editing apps? Why plastic surgeries when you can look like a model in photos?
Introducing the never-heard-before app for enhancing your body features.
Do you lack profound six-packs?
Terrified of tattoos?
Happy to be freckled?
Don't worry! You have the Peachy Body editing app to the rescue.
Rated 4.8 in the Apple store by over 68500 people is probably enough to convince anyone.
The app offers the following:
Face sculpting
Muscle enhancement
Face Perfection
Why wait? Grab your iPhone to download this cool app.
---
4. Polish Photo Editing App
This splendid editing app rated 4.8 by over 38,000 users is one of a kind that offers all-in-one photo editing features.
The app provides the following features:
Filters: Needless to say, who doesn't need filters? Filters are always a necessity when it comes to photos as they help minimize glare, enhance colors, and reduce the light coming into your eye lens.
Beautify: we all our born beautiful. But when it comes to photos, sometimes even Angelina Jolie might fail to impress the spectators. That's when you need the beautify: to zoom out the blemishes that you got last week and to highlight your best features.
Change background: Often our photos are taken with a poor background. Imagine you are taking a pic beside the Eiffel Tower. But unfortunately, there are so many people behind you obstructing the world wonder. This is when you can smartly use this feature of the app.
Fonts: Wish to add some text to your photos before posting on Instagram? Then don't hesitate to use this feature of the app.
---
5. Effectshop
In possession of tons of photos after your vacation in the Maldives? This is the best app that can be used to create a beautiful collage that screams the fun you had in the Maldives.
The following are some of the cool features of the app:
Customizable layout: obviously from experience, we all are very well aware that without a proper layout, no collage would look appreciable. And that might be the reason why you get to change your layouts using this app.
Powerful photo editor: After all, that's one job that an editing app has to do well. And I assure you that this one doesn't fail to.
Poster collages: they are the perfect way to display your photos in one unique print.
A wide range of collage templates: hence, easing all the pressure of perfectly aligning photos
Now can you stop yourself from downloading this app from the Apple store?
---
6. Encollage (Best Editing Apps For iPhone)
As the name suggests, this app allows you to make professional-looking collages that can be used to post on any social media platform.
Rated 4.6 by over 1100 users on the Apple store.
This app allows you to customize layouts and supplies you with over 200 stylish layouts and hundreds of trendy posters.
This app is also offered in German, Japanese, simplified Chinese, and traditional Chinese.
---
7. LumaFusion For professionals
This powerful app is used by video professionals, journalists, and filmmakers.
Key features of the app:
You can edit using the enhanced magnetic timeline
You can create multilayer titles with funny shapes
You can create an endless number of projects with a variety of aspect ratios(examples include landscape, portrait, square, and widescreen film)
You can easily share to any social media
And of course, create slow motion/fast motion forward and reverse
Editing Apps For iPhone USA UK
Prolonged use of these features will definitely make you a pro video editor.
---
8. Splice for customized videos!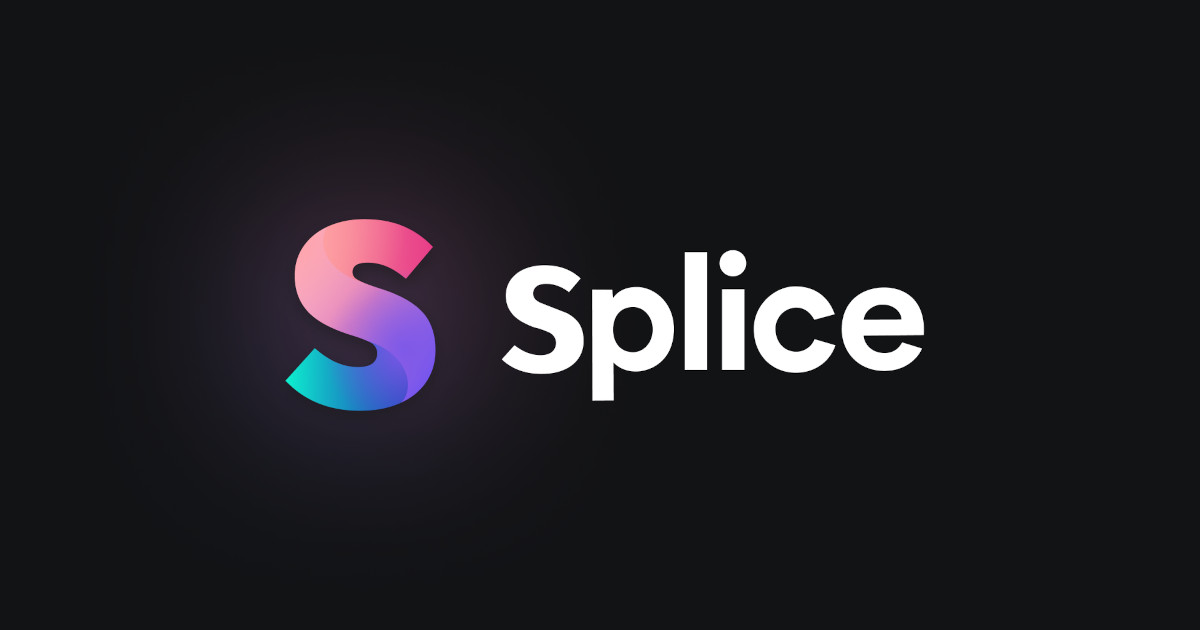 Using Splice, you can create fully customized, professional-looking videos.
You can easily trim clips, add slow-motion effects as well and overlay multiple clips to make a stunning jaw-dropping video in one go.
In-app purchases are also cheap, hence any middle-class fellow can purchase those to cement their future career in video editing:
Movie creator and clip editing$2.99
Splice$2.99
Splice Monthly With Free Trial$9.99
---
9. Video merger for blending amazing videos
Ever heard of an app that's rated 4.5 on the Apple store that adds music or audio to a pre-existing video?
Well, this one stands out from the crowd!
Video merger, as the name suggests, helps in clipping, trimming, and merging numerable videos with ease!
And after you are done with your job, you can quickly export and share your amazing edited video.
Like other apps mentioned above, this one too can add text, captions, and filters.
Here are the details for in-app Purchases
Premium Pass$2.99
Lifetime Pass$4.99
Premium Pass Weekly$0.99
---
10. Quik for quick editing (Best Editing Apps For iPhone)
This video editing app provides unlimited cloud backup at 100% quality.
Some of the stunning qualities of this app are:
It automatically highlights videos in seconds
You can automatically create videos synced to music
Filters can be chosen from dozens of collections
You can change video speed with a tap
Last but not least, you can trim, color, and crop your videos
Details for in-app purchases are as follows:
GoPro-$4.99
GoPro – 1-Year $49.99
GoPro – $4.99
You can download this 4.8-rated app either from the Google Play Store or from the Apple Store.
---
11. Videoshop for flawless videos!
This is one of the most commonly used video editing apps ever.
Rated over 4.8 by 2,800 users, speaks to how much of a good app this is for editing videos.
Suppose you have taken a video of an apple falling. Of course, adding dramatic music to the video will make it more watchable (even though the video of an apple falling is lame). This can be done using Photoshop.
You can even slow down and apply filters to your videos to highlight the show involved.
And like most of the apps mentioned above, this one too can merge videos and you can export them and share them to various social media.
Concluding Best Editing Apps For iPhone in 2023
Phew!! Right??
With these 11 amazing apps, you can filter your videos and photos as you like it. No restriction, no compulsion!!!
You might have noticed that most of them contain in-app purchases.
You may use them only if you are very serious about editing your videos and photos at a professional level or if you are looking forward to sending them to a contest, else using the free stuff would be ample.
Obviously, there are plenty of cool apps other than the ones mentioned above, but the reason why I have chosen only these 11 is that those are the ones that have high ratings and have been rated by thousands of people.
Use them carefully, and you will get outstanding photos and videos. This concludes the topic of Best Editing Apps For iPhone in 2023. To know more about such topics go through My Blind Bird.