How Big Data In Real Estate is revolutionizing | What Is Big Data | How is big data useful in the business world? 2022 Update
Do you know that Google processes 20 petabytes of big data every single day, let alone other companies? Big Data is transforming every sector including sectors like real estate. Hence, Big data in real estate is revolutionizing and we are moving towards big data technology.
"But, what is big data? How can it help real estate companies? Is it going to change our future in real estate?"
You may scratch your head to find these answers. But worry no more. Let's explore everything about big data and its implications on real estate.
Are we ready? Let's go
Must Read – How Much Do Real Estate Developers Make
What Is Small Data
To get a grip on big data, you need to understand what small data is. From childhood, we've learned that data is a piece of information stored. Didn't we? This is exactly what small data is!
The excel sheet you saved, the article you wrote on word, the graphic you designed on Canva are all real-life examples of small data.
Small data is an unstructured piece of information that is processed by a single machine or by a single individual. Small data is measured by the units like Megabyte (MB), Terabyte (TB), Gigabyte (GB).
Now flip the coin because big data is exactly the opposite of small data.
What Is Big Data
Big data is a structured piece of information that is processed globally and not on an individual level. Big data uses units like Petabyte (PB), Exabyte (EB), Zettabyte (ZB) to process the data.
Software like Hadoop, spark is used in big data due to their high-end processing powers. Whereas, Oracle or SQL servers are the main software for small data.
Will You Be Rich & Famous ? Click Here to Find Out in 60 Seconds | Click Here
How is big data useful in the business world?
We upload pictures on Instagram. All pieces of information such as likes, comments, shares, tags are stored in the form of data. According to a 2018 survey, there were approximately 1 billion active Instagram users all over the world. Hence, 1 billion people's data is stored using big data.
Have you ever noticed the explore page of Instagram? It always shows trending pictures and videos on the topics that you like. How does Instagram know about your likes and dislikes? It is only possible through big data.
Developers, CEOs analyze the big data to understand their audience and provide content relevant to them.
In a nutshell, big data helps in understanding the target audience which in turn helps the company to come up with more actionable, desirable, smart, and epic moves. This benefits the users, companies as well target investors.
5 V's of Big data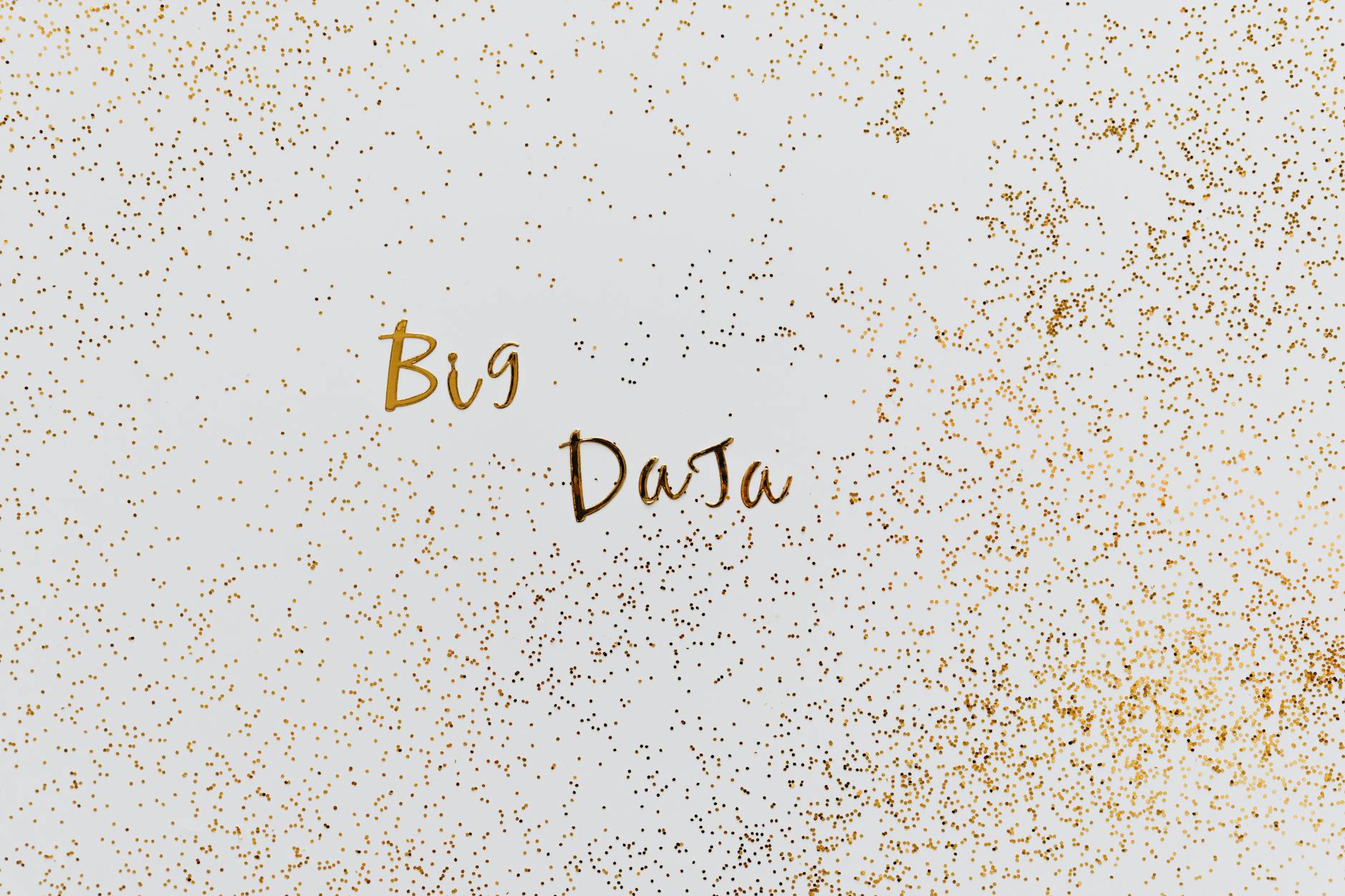 Now that you have understood big data, let's discuss the 5 V's of big data. These 5 V's are- Volume, Velocity, Variety, Veracity, Value. You can call them pillars of big data.
Volume – The Volume of big data is quite self-explanatory. Volume refers to the chunks of data generated from various social media, blogs, websites, tweets, portals. The data that comes through these is huge! There are approximately 2 billion users present on youtube. Imagine the amount of data generated through Youtube. It is huge, massive, and too large that cannot be explained in a sentence.
Velocity – As there are 2.5 quintillion pieces of data generated every day, each data comes with a different velocity. Velocity defines the speed of the data. With big data, companies make sure that data inflows with ease and avoid any unnecessary traffic or explosions.
Variety – There is a mixture of structured, semi-structured, and unstructured data. While texts, images are part of structured data. Similarly, emails, audios, and invoices make up the unstructured data. Both the types come under 'Variety'. Variety refers to classifying the data into different categories (like structured and unstructured).
Veracity – Is the data trustworthy? Is it credible? Can I trust it? Your mind might ask you these questions. Data can be messy, low quality, or even not credible. If the quality, credibility, and insight of data are known, it is referred to as the veracity of data
Value – There are dozens of data that come into a business. But, the question is: is it valuable? Here analyzing big data comes into the picture. Each business must check whether the data is valuable for their business or not. If not, they can stop collecting that data. Instead, the businesses should focus more on how they can convert data to value (for their business). Now let's dip our toes into the real estate sector.
---
Real Estate Sector | Big Data In Real Estate 2022
The real estate sector deals with buying, selling, renting physical properties like houses, apartments, buildings, land.
A report by Grand View Research revealed that the real estate market is expected to generate revenue worth USD 4,263.7 million by 2025. Mind is blown, right? There are huge opportunities that are prevailing in the real estate sector.
You may purchase any real estate from any corner of the world.
Let's assume that you are going to buy an apartment in the U.S.
Here many questions can click your mind, making you feel numb
How would I know which apartment is best for me if I reside far from the U.S?
How do I select the best region according to my choice?
How can I make sure that the place is family-friendly and safe for my entire family?
Even so, how can I know whether I'm getting a decent price for the flat or not?
And your doubt list will go on and on……..
Here, big data comes to your rescue. All the questions, doubts, fears, you had previously will now vanish with big data magic. Let's find out how
---
Benefits of Big Data in Real Estate Companies?
Accurate and precise information without any double thought: Customers or buyers can know everything about the region, traditions, trends, fashion of the particular place. Additionally, this mitigates the risk that is associated with buying real estate. The information from the company's website is valid, credible, and trustworthy, resulting in decreasing the number of frauds and errors.
For-profit maximization, the sky's the limit: Any real estate company can skyrocket their revenue with the efficient use of big data. Via analyzing the big data, the developers can understand what exactly their customer wants.
Information becomes transparent as glass: For any private investor, thorough research is essential before investing in any real estate. Big data provides complete information about any company. With this, the investor can effortlessly select the best company as per their needs and move forward to invest.
Advanced filters let you know about every minor detail: You can know about every minute detail of a region with advanced filters. Different searches such as location, distance, age, neighborhood, and any query you might have can be resolved through the advanced search. All thanks to big data!
Customer satisfaction is achieved immensely: Through big data, companies learn about customer patterns. Thus, the companies provide the best value to their customers because they have understood accurately what their customers want. Big data helps the company to know their customer better. For example, companies can provide the best construction and development for their customers after analyzing their patterns.
Bid bye to the brokers or middlemen: Have you ever consulted any broker for purchasing a building? Brokers, generally, set unrealistic expectations in the minds of the customer. But when the customers start living or renting, he or she starts realizing that he/she has been fooled brutally by the broker. Those days are gone and let's bid goodbye to all the brokers. With big data, customers get access to internal details. In this way, no broker or middlemen can disappoint any customer with lies or setting sky-high expectations.
This leads to the systematic workflow of banks: Banks can view the information of real estate companies and then decide whether to provide the loans or not. In failure to repay, the banks can seize the property of any buyer.
---
Key takeaways:
Big data creates transparency between companies and their customers as well as investors.
Big data developers can analyse the data to find out their customer purchasing pattern.
Analysing big data will increase the profit of the company and also provide more benefits to the customers.
Customers can extract any information via advanced filters.
Using big data, brokers or middlemen cannot fool the buyers.
Big data helps the bank for mortgaging the properties or for foreclosure.
---
5 Major Proptech Companies using Big Data In Real Estate
'Proptech' is a word you may have heard a lot of times. Like Edtech focuses on education with new technology and software. Similarly, Proptech focuses on buying, selling, renting real estate using the latest technologies and software.
Statista revealed that in 2020, the total valuation of Proptech deals went to approximately 7.3 billion U.S dollars in the United States.
This graph will increase more and more in the coming years.
Some companies like Zillow, Houzen took a step extra to provide more value to their customers. They use big data to make their customers feel valued, becoming more transparent to them.
1) Zumper
Trusted by Forbes, Zumper is North America's biggest Proptech company. Zumper was founded in 2012 by Anthemos Georgiades and Taylor Glass-Noore. Zumper acquired the Forbes best startup employer award of 2021.
Why should you use Zumper?
Zumper provides you with vacant buildings, apartments, properties in the following popular cities: New York, Chicago, Los Angeles, Boston, Houston, Denver, Dallas, San Francisco, Austin, Atlanta, Toronto, Vancouver, Ottawa, Montreal. The best part is that you can apply to Zumper from ANYWHERE online!
As soon as a place gets vacant, Zumper updates it and notifies you.
Using big data, you can get advanced filters like location, price range, bedroom count, pet-friendly, and many others to select your best place.
2) Opendoor
Founded in 2014, Opendoor offers benefits to both the buyers as well the seller of a property. It was founded by Eric Wu, Keith Rabois, and JD Ross in San Francisco, CA.
What does Opendoor do?
Opendoor purchases a property (say apartment) from a buyer at a discounted price. It, then, sells to a buyer who is looking for an apartment. Opendoor uses ibuying mechanism in their business. This mitigates the need of any broker or agent in the whole process.
Why should you use Opendoor?
It is trusted by Forbes, The Newyork Times, and is increasing revenue year after year.
It walks you to the entire apartment through video, so that you don't get any false hopes.
You will get access to the insight of the property, which will build your trust and credibility.
3. Reonomy
Reonomy is another trusted Proptech company, founded by Rich Sarkis and Bill Okun. New York-based, it was founded in 2013. According to sources, Reonomy has raised $60 million in their Series D funding.
Their agenda is simple yet valuable: They provide real estate insights to agencies, brokers, buyers, and other professionals.
Why should you use Reonomy?
Reonomy joined hands with Altus Group, CRE's trusted suite of data-oriented solutions.
With the help of big data in real estate, you can get in-depth property details (such as sales growth, debt information, owners).
You can seamlessly find your type-of house. This will reduce your waste time further making your time productive.
4. Zillow
Situated in Seattle, Zillow is said to be the 'most visited real estate site in the U.S'. It was founded by Rich Barton and Lloyd Frink in 2004.
Zillow aims at making the process of buying, selling, renting easier as well as streamlined.
Why should you use Zillow?
Zillow offers the real estate facility to many states like California, Texas, NY, Florida, Ohio, Michigan, Georgia, Virginia, Alabama, and including many other states.
You can get access to various interior details, rent estimates, photo experiences.
Recently, Zillow launched a new feature where you can browse homes along with your friends through facetime.
5. Houzen using Big Data In Real Estate
Intending to speed up the buying and selling process, Houzen has become a platform connecting landlords and tenants efficiently. Based in London, Houzen was founded in 2017 by Saurabh Saxena and Tobias Huzarki.
It creates on-demand reports, proves to be the best real estate trading platform.
Why should you use Houzen?
Financial and legal processes create difficulty while purchasing homes. With Houzen, the whole process gets super quick, saving tons of time.
Matches made in Houzen! Landlords and tenants are made in Houzen within a span of a few days.
In addition, Houzen launches exclusive exciting features and services every single month to give you a top-notch experience.
Challenges faced due to big data in real estate sector.
Big data has drastically changed the whole real estate sector. It is undoubtedly a blessing to real estate.
But, every coin has two sides.
Having said that, there are some certain challenges or loopholes that hamper the growth of the real estate sector.
Most companies still use excel sheets to collect the data. This not only leads to manual errors but is also time-consuming. Then what is the solution? Solution: Companies should insert machine learning and other automation tools for collecting big data rather than relying on excel sheets.
Collecting big data is expensive.
There is a lack of data skills within people. Employees should be well versed in the topic of big data. They should be taught with hands-on experiments.
Integrating data is not children's play. This is where most of the Proptech companies fail. Companies fail to understand that big data should be strategized. With strategy, they need to organize the data and provide value to the company as well to the customers.
The Bottom Line for Big Data In Real Estate [2022 Updated]
Big data is changing the whole business scenario. Businesses around the world are using big data to study the psychology and patterns of consumers. The real estate sector is having a great positive impact through big data. If big data is used efficiently, the whole real estate sector would see a remarkable change in the coming future.
With this, we conclude the topic of Big Data In Real Estate [2022 Updated]